Lancyt Partners wanted an impactful image for the front cover of the presentation. Based in Israel, they wanted to convey the message that Israel is the ideal place for investment of tech start-ups. This image was created using three images: a detailed night scene of Tel Aviv, superimposed with stock market numbers in motion, and the network of futuristic dots which connect and hold the image together.

Throughout the presentation, images were carefully selected based on their relevance to the slides, and on how memorable their geometric content would be to viewers. Pages were kept clean, with a tight grid for the layout of logos and infographics, as well as typography. The images were tinted in shades of blue to go with the colors of the company logo.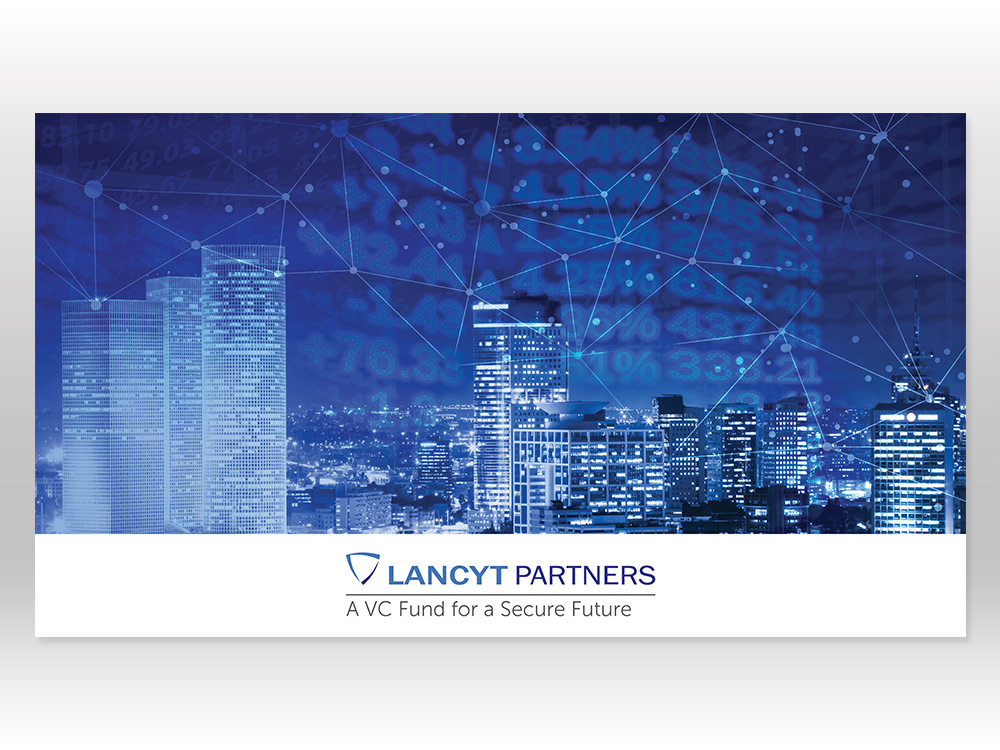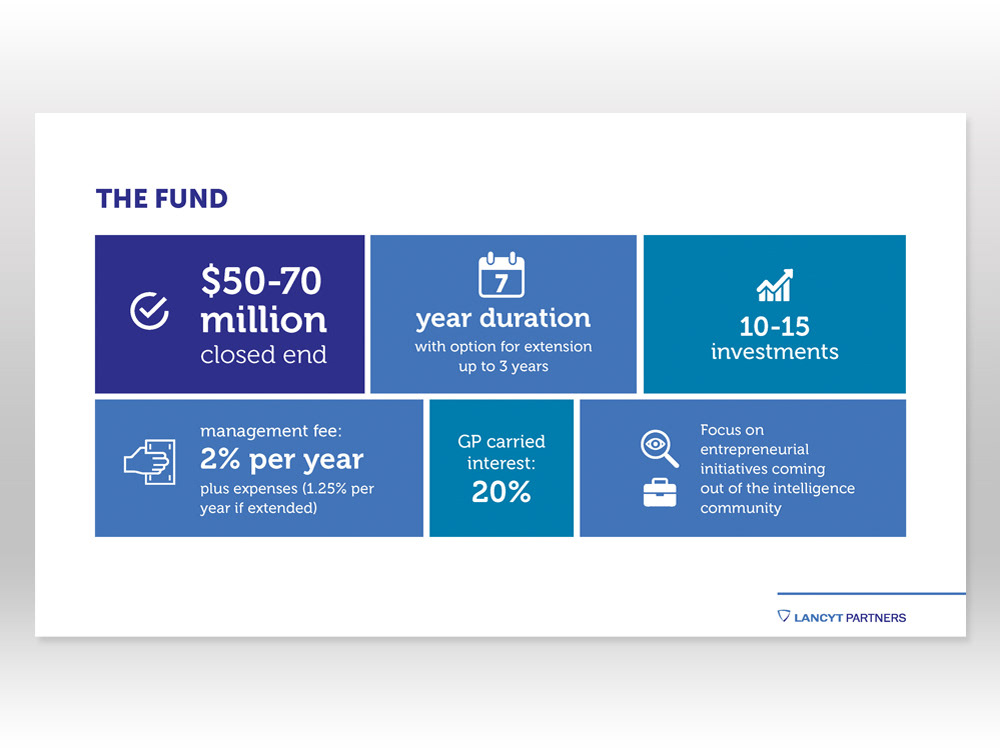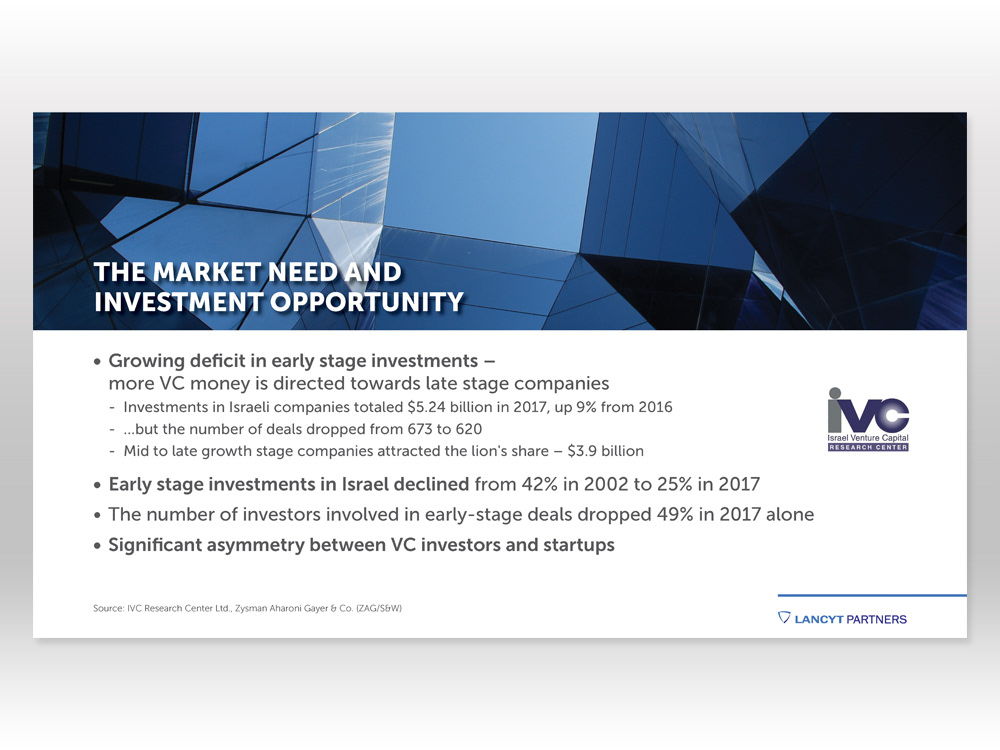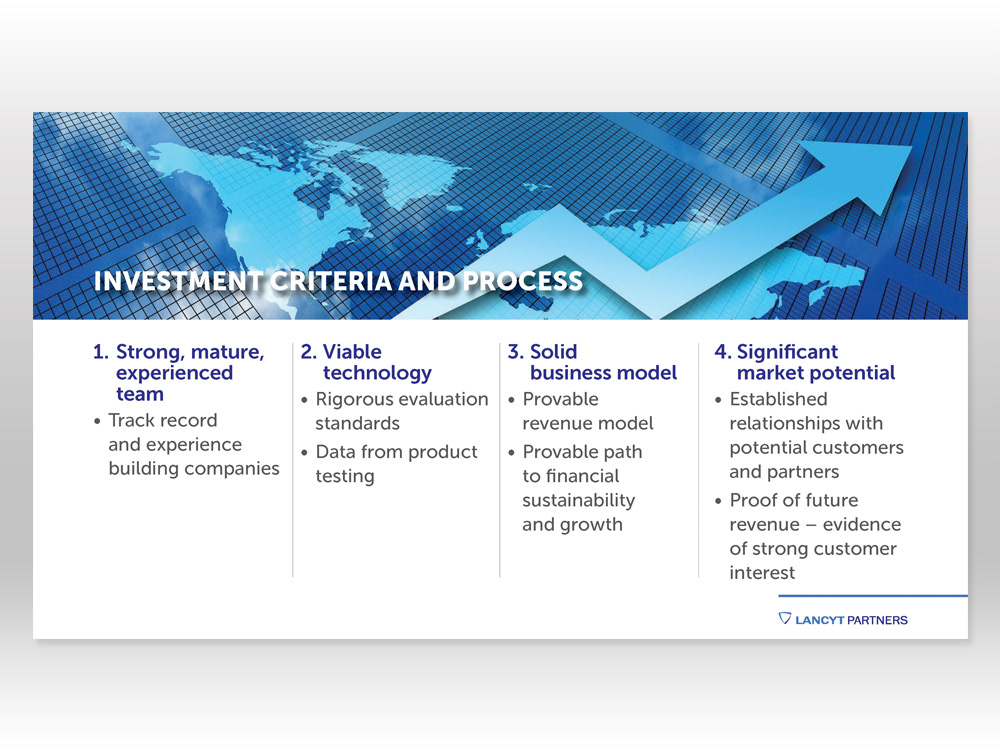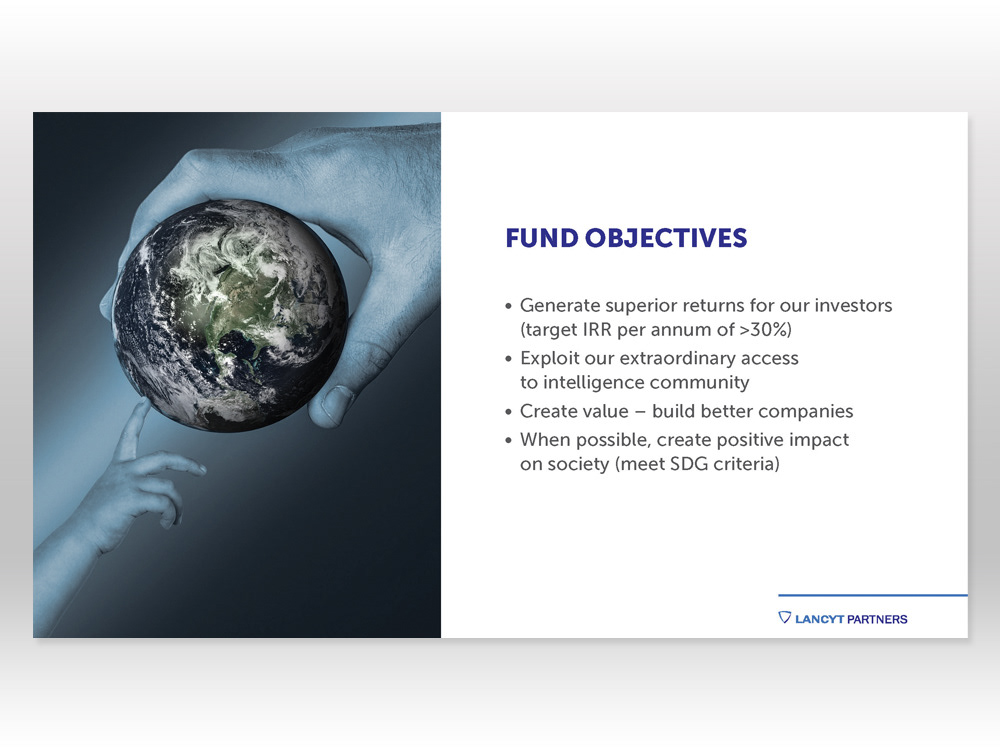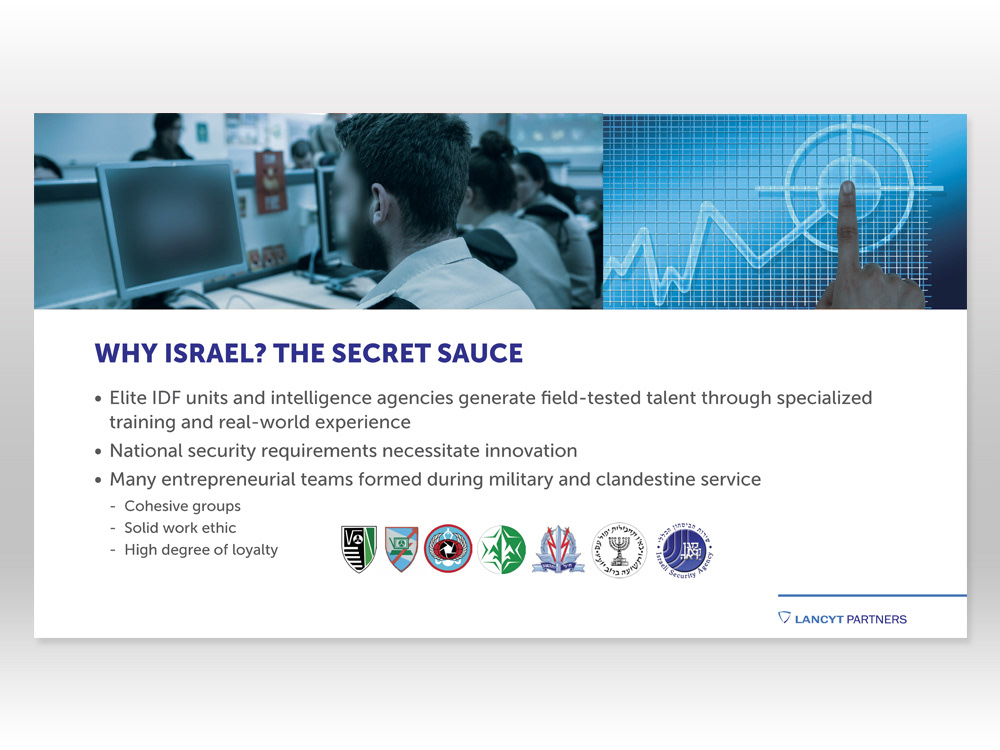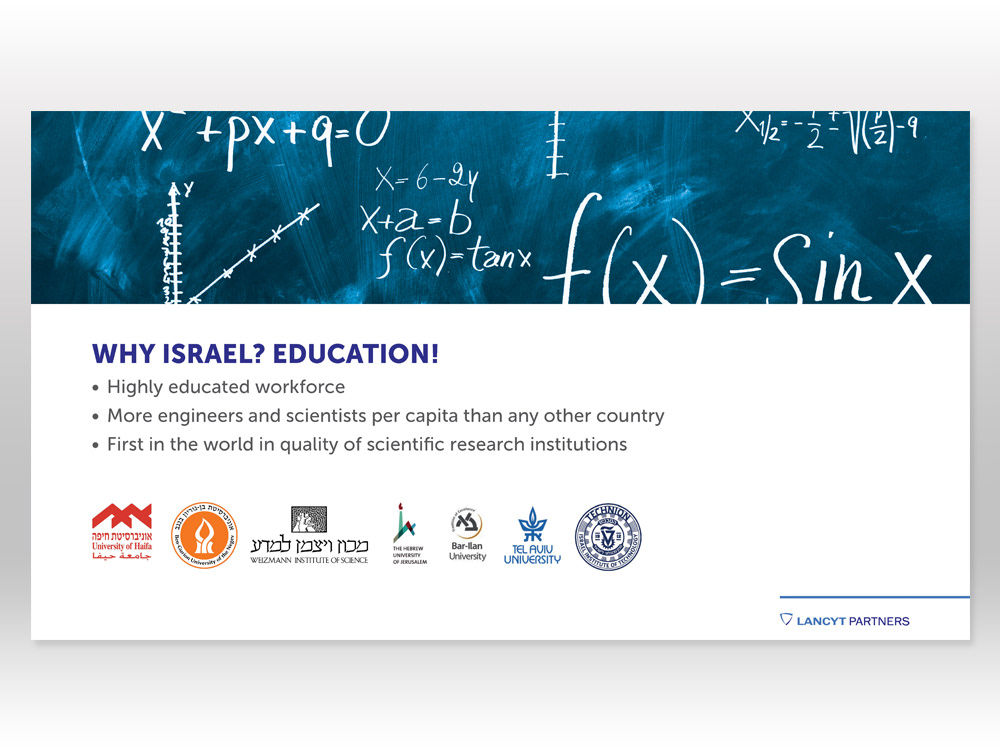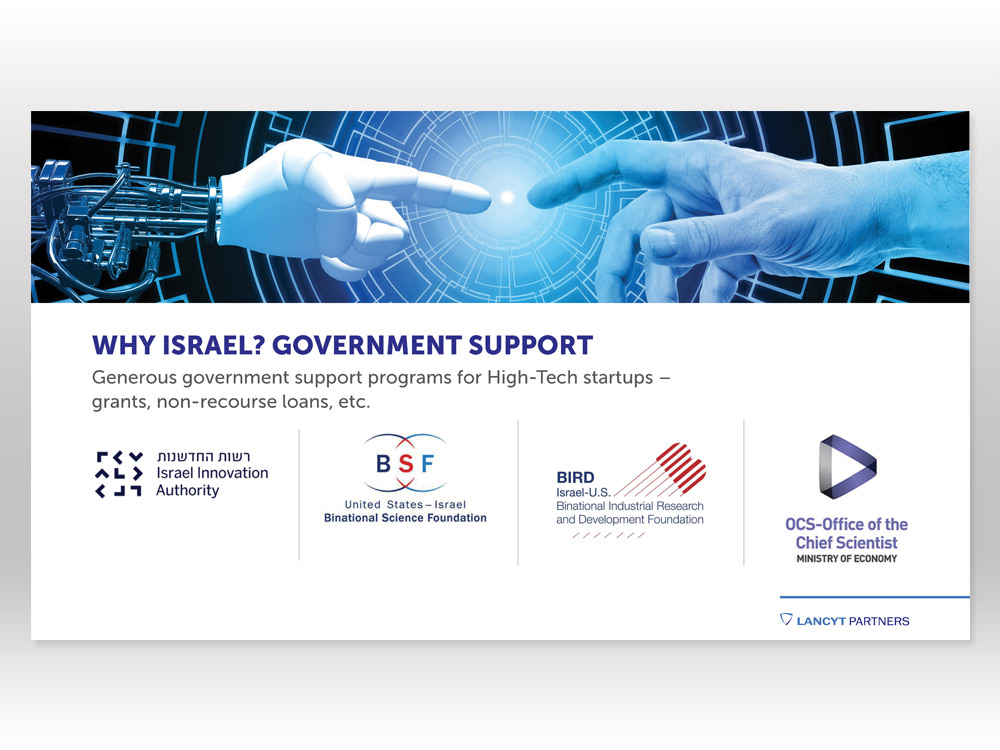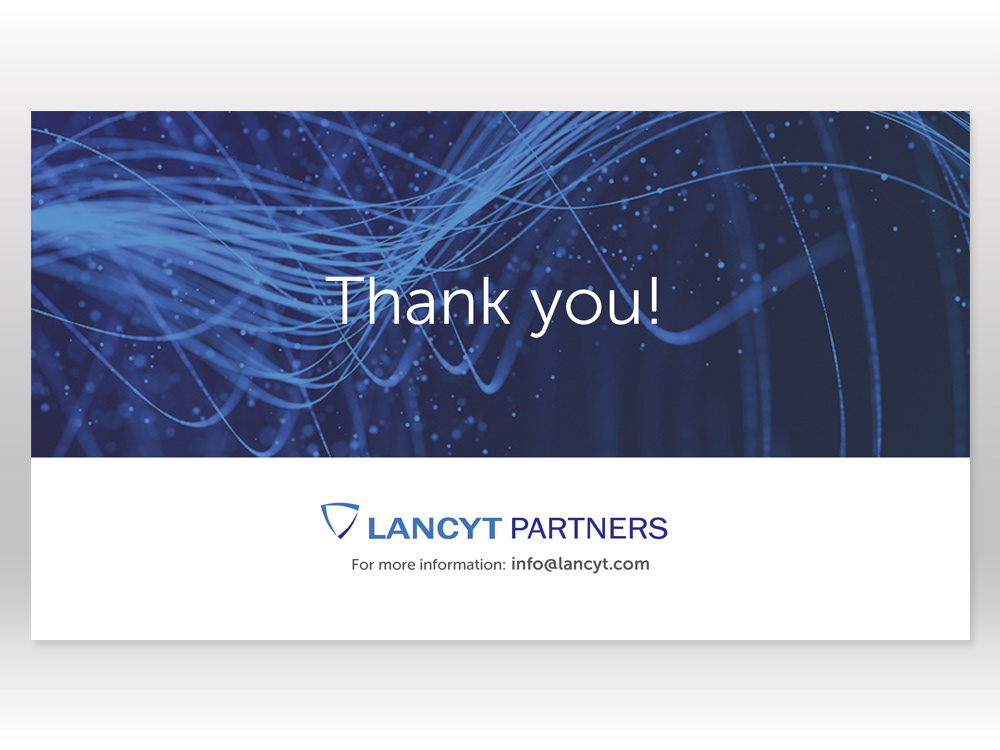 This image was created for the presentation, referencing the team's access to Israel's intelligence community, their provable revenue models, and connection to scientific and high tech institutions.